After a pretty successful year thus far with the release of the "Why Not?" ZER0.1, CP3.XI, and a few other releases, Jordan Brand has just silently released two new performance basketball silhouettes to the market. The Super.Fly MVP & Ultra.Fly 3. One on One Testers actually wrote up on these kicks a while back, but no release information ever surfaced on them. It sure seems like Jordan Brand made a pretty quiet release on their new performance basketball shoes.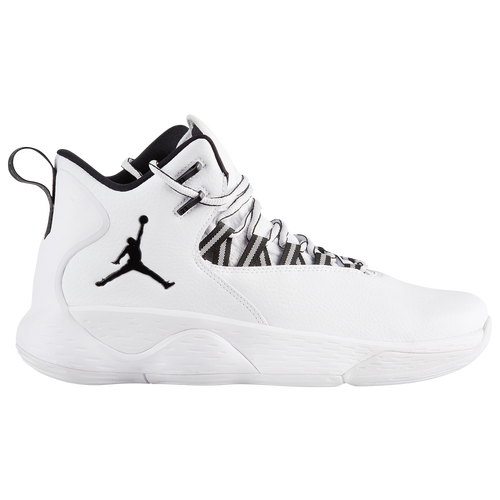 Grab the Jordan.Super.Fly MVP above!
Jordan Super.Fly MVP L. via: Nike.
The Jordan Super.Fly MVP is now available on Nike.com, retailing at $140. Considering the synthetics used all around the shoes, as well as the REACT Foam, which many disliked in the Hyperdunk 2017, and Super.Fly 2017, these aren't looking to be worth the price tag they're at. We personally think that they're a little heavily priced, especially with the synthetic upper. Synthetics are old school, and the knits are new school. Coming from Jordan Brand, we expect something better than a synthetic leather upper.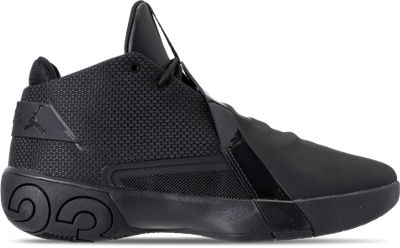 For some reason, Finish Line always seems to release shoes early, even earlier than the own brands who made the shoe do. The Jordan Ultra.Fly 3 is now available on Finish Line, retailing at $125 in the 'Triple Black' colorway, which is seeming like a pretty good bargain. They feature a woven upper, with a synthetic forefoot skin, that definitely mirrors the look of the "Why Not?" ZER0.1. These definitely look like early 00's or even 90's shoes. To top it off, Jordan Brand gives us a phylon midsole, along with heel and forefoot zoom units, which we don't know if they are top or bottom loaded. Finally, there's a whole herring-bone outsole that looks like it would insanely grip a lot of surfaces. The overall aesthetics of these definitely looks to mirror the Jordan 18 & 19, as well as looks like a 'throwback' model, considering the 'TB' in the name.
Well, that just about takes care of it! Jordan Brand silently released two new performance basketball models, that no one is really talking about. But hey, why not write up on them? Make sure to stay tuned to OneonOneTesters.com for more of The Sneaker Bulletin.