With Fall being just around the corner in a couple weeks, all the kids, teens, and students are going back to school. Whether you like school or not, maybe the One on One Testers Team can help find you some deals on this year's best back to school shoes. The shoes we're about to show you below are all under $100, which we consider budget. Please note that all sales last for a limited time, so cop the kicks you like while you can.
2018's top performer has to be the Nike Kyrie 4. Both Nick & Noor from One on One Testers absolutely loved these shoes after testing them out. Not only are they phenomenal performers on the court, you can also rock them off the court as well. Sitting at just $71 on Nike.com right now, this is probably the biggest bang for your buck model this year. Most colorways are under $100 straight from Nike, and all orders receive free shipping if you sign up for a Nike+ account, which is totally free.
Noor from the One on One Testers team had the pleasurable opportunity to test out the "Why Not?" ZER01. kicks, that he actually ranked #1 in his Top Performance Kicks of 2018. The Why Nots are mainly a hit or miss for some people, but the Lows are a vast improvement aesthetically from the mids, if you're looking to rock them off the court. Full-length zoom should keep you covered throughout your school day, and they got you covered if you're just looking to rock these on the court as well.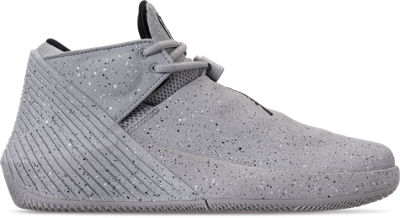 Although the One on One Testers Team didn't get the chance to test out these kicks, these are a solid pair of kicks to grab for yourself at $75 from Finish Line. Full-length Nike REACT foam, and a durable mesh upper, you really can't go wrong if you want to grab something that looks good on feet, and will also be somewhat durable throughout the school year. Although the outsole is mainly foam, with some rubber, they should be able to last you a decent amount of time before the outsole really wears down.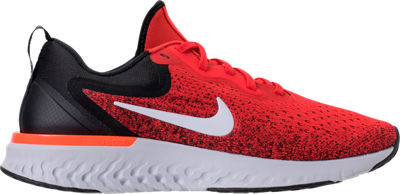 The Nike PG 2 was one of my favorite performers of the year. It did just about everything right performance wise, but not really anything premier. It's a shoe that did its job really well, and I had no noticeable complaints on. Not only did they play good on the court, I even rock them off the court. Sitting at just $66 from Nike.com, you really just can't go wrong with these.
Another top performer of 2018 for Noor. An overall solid shoe, despite having a sloppy fit for us. Although these are performance shoes, that doesn't mean you can't rock them back to school. Featuring a full-length Boost midsole, and a forged fiber upper, another shoe you can't go wrong with for just $59, with FREE shipping straight from adidas.com. Use coupon code: MESQUITESD18 at checkout to get 15% off $70.